At Luxury yachts Puerto Vallarta we strive hard to provide our customers with the best yachts and yacht services at the most competitive rates. We offer custom packages to our customers to fulfill all their requirements.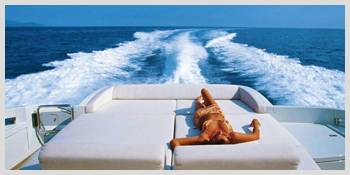 CANCELLATION POLICY
If you have to cancel your charter, your deposit is non-refundable unless the yacht is re-booked within 7 days before or after that date.
If we cancel or change your dates due to weather conditions, mechanical failure or for other reasons beyond our control, we will re-book or provide you with a full refund, we will not, however, reimburse travel, accommodation or other incidental expenses or consequential issues incurred by you. Also if you decide to return early for whatever reason before your time has ended there is no refund or discount. Motion Sickness: We cannot be held responsible for trips cut short due to sea sickness. Some of our guests have a high tolerance for motion and other feel ill even before getting on the boat. There are no refunds due to motion sickness.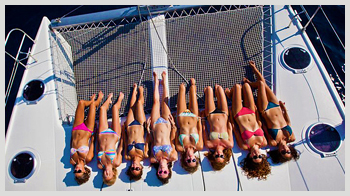 Our Frequently Asked Questions
Q. Does all yacht charter include catering services? Is there any additional fee for it
A. No, not all yacht charters include it and you can select it at a small additional fee. We provide top class catering at the most amazing rates to make your event much more special.
Q. Is drinking allowed on the boat?
A: Yes, we have no restrictions in this regard. You can bring your own drinks and we also offer bar services and drinks for all kinds of yacht parties.
Q. Are there any water sports that we can enjoy?
A: Yes you can enjoy water boarding, snorkeling, jet skiing, scuba diving and much more*. We provide equipment for certain yachts but there may be some additional fees for it. Our staff is well aware of all the locations suitable for such activities.
Q. Can you explain half day and full day?
A. By Half Day we mean 4 hours and by Full Day we mean 8 hours. We also have other packages and if you wish to surpass the time booked we charge per hour for this.
Q. What is referral gift and how to get it?
A. When you refer a friend to us and he makes a reservation you get a reference from our side. It can be cash up to $150 or a discount on your next yacht rental.
Q. Can we become part of the Yachts Puerto Vallarta team and work as a Broker?
A. Yes. Just fill out the contact form send us your information requesting infomation on how to be part of Yachts Puerto Vallarta.
Q. im A Boat Owner Can I send you my boat or yacht for charter purposes?
A. Yes it is possible. Call us now or fill out our contact form.