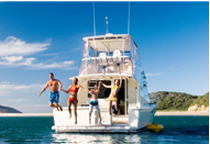 Puerto Vallarta Family Charters
Are you looking to spend some relaxing and memorable time with you and your family? There is no better way than sailing in the amazing blue waters around Puerto Vallarta. Soak in the warm sun and enjoy soothing cool breeze. Enjoy the island adventures and amazing cruises under the moon. Moreover you can mix up with the locals and experience their colorful and lively culture and wild night life.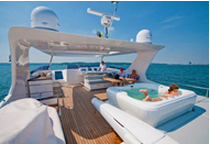 Event Charters Puerto Vallarta
At Yachts Puerto Vallarta, we arrange all sorts of amazing yacht events for our valuable clients. There is no better way of making an event more exciting and memorable than organizing it on a luxury yacht in blue waters. Whether you are looking to organize a party with friends, corporate dinners and meeting, a yacht wedding or a cruise to make your anniversary special, our team will help you in making your event a perfect one.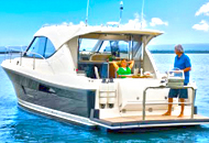 Puerto Vallarta Private Charters
Making your dreams come true with our Luxury Yacht Rentals. Come and enjoy the Sun on a day in the waters, swimming in the blue waters and relaxing onboard a luxurious vessel. Choose from one of our best, handpicked luxury yachts on our fleet page and we will provide you with the best service as are highly experience crew will do everything to make this a unforgettable experience.

Puerto Vallarta Yacht Charters
Our team at Puerto Vallarta Yacht Charters works hard to provide our customers with top notch services that fully satisfy them. We arrange customized yacht charters to fulfill needs of all our valuable customers. Regardless of the nature of your yacht event, we will provide you with a perfect yacht and staff and services with it.
Make all your special occasions more special and unforgettable with one of our private yachts. You can rent a luxury yacht and customize it to make it perfect for any occasion, party or event. Now you can enjoy corporate or romantic dinners and, family time, fishing excurions, sight seeing, sunset cruise and island adventures with our best Puerto Vallarta vessels. We offer great service and quality yacht charters and provide you with a dream yachting vacation experience.
...................................................................................................................................................
Ever wondered how it is like to have a floating villa? This can be enjoyed if you decide to charter a yacht while exploring and experiencing the best of Puerto Vallarta. As the guest on a yacht, you will have the opportunity to have fun in ways more than one and bond with the people you are with, whether it is family, friends, or a romantic date. You can charter a yacht for a few hours or extend it to several weeks, depending on your budget and the experience you would like to have. Whether it is a short or extended stay aboard the yacht, you will surely have an experience that will be one for the books.
Having a Vacation like No Other
If you would like to escape from the hustle and bustle of your daily routine called work, Puerto Vallarta yacht charters will prove to be promising in giving you a one-of-a-kind vacation. You will have the freedom while on board, giving you the opportunity to do the things you would like to do. For sure, it is going to be a liberating experience. You can just stop somewhere in the middle of the water, jump off the yacht, and swim like there's no tomorrow. Come sunset, enjoy cocktails with your friends as a relaxing music is played on the background.
Celebrations while On Board
Aside from having vacations aboard Puerto Vallarta yacht charters, they are also promising in terms of providing a unique venue for special occasion, including birthday parties, weddings, bachelor and bachelorette party, corporate events, anniversaries among others. You do not have to worry about a thing as everything will be taken care of. From the food to entertainment, all you have to do is to just have a good time and explore the waters of Puerto Vallarta. For sure, this is going to make any celebration worth remembering, even years after it happened.
Luxuries You Can Experience
While on a Puerto Vallarta yacht charter, you will be able to experience a luxurious life, even for just a while. If it is your first time to experience a yacht charter, you are in for a treat. Once you have stepped inside the yacht, you will embark on a journey characterized with exclusivity and elegance. This will be a way to experience a posh lifestyle and have a glimpse of how the rich spend their time. Some of the things you can enjoy include top class catering service to have your stomach filed. There are also different forms of entertainment to give you a good time as you sail. If you are having an event on a yacht, such as a birthday party, there are also professional photographers who will capture every moment.